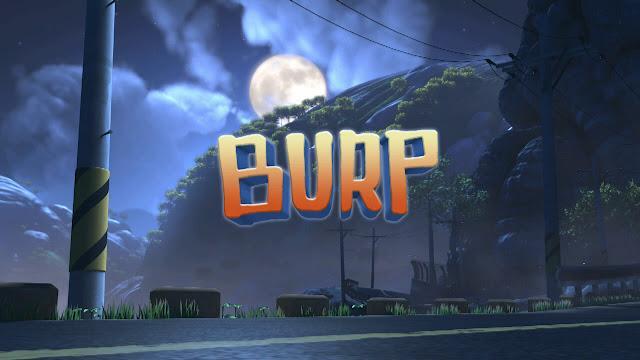 3D Animated , Burp , GEUNTAE PARK , Short Film , animation , cartoon , movies , news, wallpaper , poster , cover , images
Brusque farmer is driving the truck with his big fat pig in the back. Passing the dark and foggy road he suddenly be attacked by a huge UFO. The farmer and the pig have no sense why they are being attacked and running. The UFO is now attacking more heavier. What is the truth of this chase...How the farmer and the pig are going to get out of this danger?
The characters and background design are based on original South Korea country image. Even the road, traffic signs, mountains and accessories in the truck are reformed, and changed form the image of original South Korea country view. Using one of the South Korea popular music genre 'Teuroteu' while farmer drives in the truck, this makes more prefect image. You will have no sense why the UFO chase the farmer and the pig before the ending scene. Purpose of this work is provide laugh to the audience from unexpected situations and slapsticks.
Directed by :
GEUNTAE PARK
JONGKI JEON
KYUNG SOO YU
Story by:
7 SLOTH / 7sloth.com
Produced by:
GEUNTAE PARK
Executive Producer:
WOONG SUNG
Supervising Producer:
WOOKSANG CHANG
Sound Design:
DOMA STUDIO